Rent this beautiful vacation home!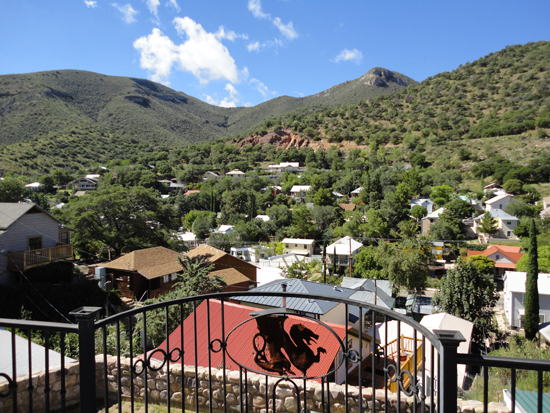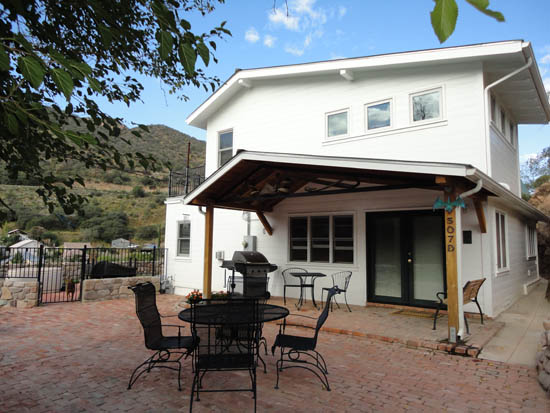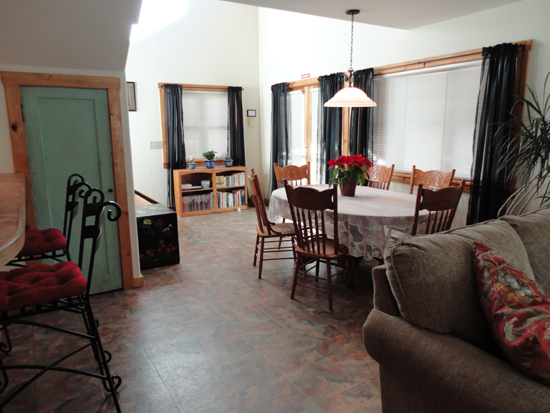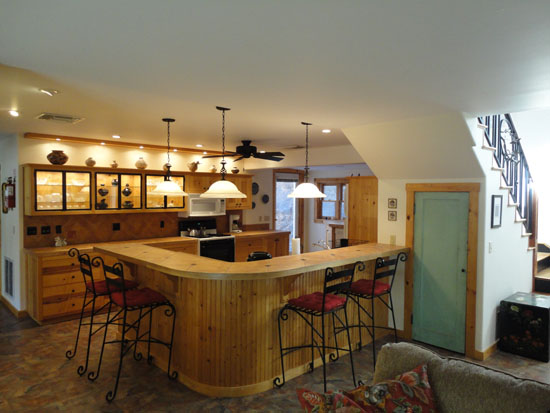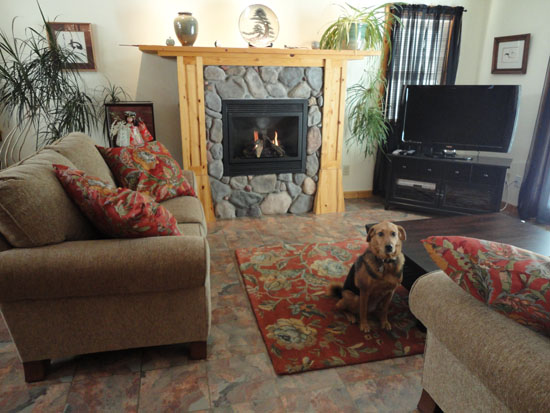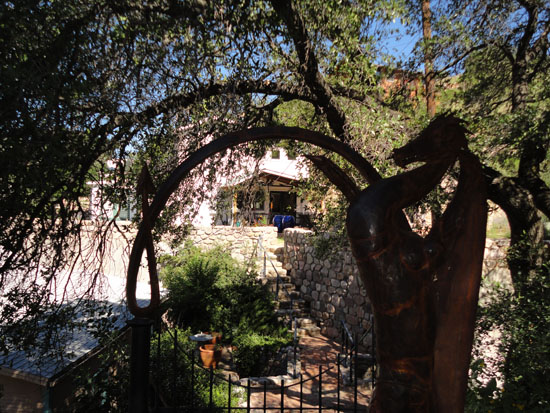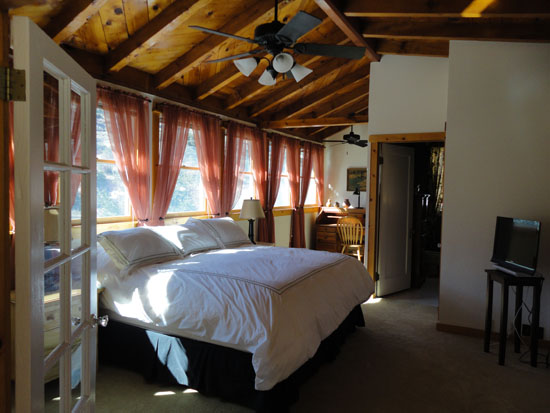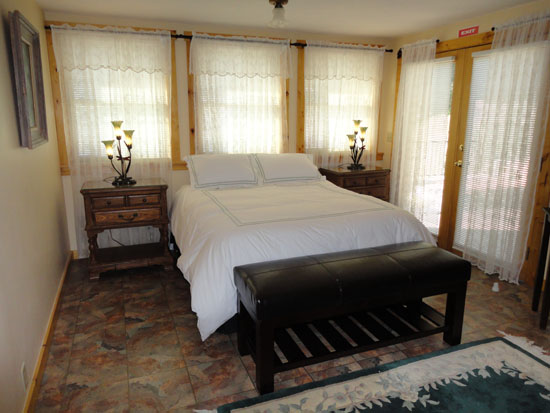 Up to 8 adults can retreat to this distinctive vacation home with exquisite panoramic views of historic Old Bisbee. The spacious 2300 square foot, 4 bedroom, 2 bath home is located at the end of a winding mountain road at a mile high altitude. It includes free WiFi, mini-split heating and cooling system which allows controlled temperatures in individual rooms and an outdoor hot tub for 2 people at a time. From the private 4 car parking area, the house is down either steps or a gentle path for easier access. Dogs are welcome for a small cleaning fee and children under 6 are free.
From a recent guest: "The Dragonview was perfect for the reunion of 4 couples. It had everything we needed to enjoy our time together and visit in Bisbee. Each bedroom has a very comfortable bed and access to a private patio with wonderful views of Bisbee. The spacious kitchen with its large wrap around counter open to the living and dining room was ideal for being together. We enjoyed barbecuing and conversations in the front patio. The home has a unique private location yet is close to downtown. We also appreciated the lovely way the home was decorated with artwork and treasures collected from travels around the world, and so impeccably clean. The owners have thought of everything to make the Dragonview Retreat the perfect place to stay!"